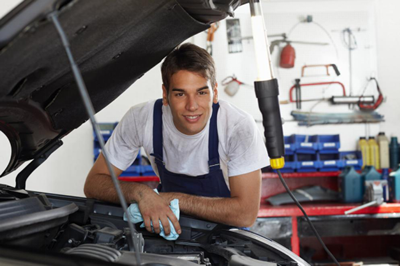 Get a Maintenance Checkup before a Long Road Trip
Posted on
October 18, 2019
In the famous song "He ain't Heavy, He's my Brother", by the Hollies, they talk about the road being long with many a winding turn. Recently I thought to myself, "They couldn't have described it any better" because I had just experienced the benefits of getting a maintenance checkup before my journey from Gainesville, Florida to Austin, Texas.

To be honest, driving by myself for 1000 miles took some doing. I had to prepare myself mentally for the drive, the weather, and the unexpected possibilities. Still, with all of this weighing on my mind, there was at least one very comforting thought.

The vehicle I was driving was in good shape. This was not just my opinion. Prior to traveling, I had taken my vehicle over to Smitty's Auto Service to have a maintenance checkup from head to toe. Taking a chance on a long road trip without having your vehicle checked out would be an unfortunate mistake. That's one mistake that I was not prepared to make.
In my opinion, your car has a mind of its own and it can act up if you don't give it enough attention. Your mechanic knows what to look for based upon the mileage, model and year. For me, it was the tires. They rolled without a problem but they were worn down. Surely one would have given way on that trip if I did not replace them. When the car was on the lift, at Smitty's, his mechanic Zack identified the worn tires and we were able to save me one big heartache on the road.

Most of us remember to get our oil changed and Smitty's Oil Change Deal makes it very easy to afford and simple to remember. But what about those belts? You have your timing belt to think about and then all of the other different accessories belts that might need maintenance. If one of those belts pops while you are halfway to, or from, your destination you too will be singing about that "Long, Long Road" with many a winding turn.

My mom always taught me that prevention is better than a cure. Give your mechanic a heads up, when you are planning to take a long trip. Make an appointment for them to keep the car for the day and look it over properly. They will make an honest assessment of your vehicle's road-worthiness as well as make recommendations on what needs to be done to get it ready for the road.

It would be much better to sing about how much of a breeze it was to drive on your journey because you knew that your car was good to go. Utilize your mechanic's facilities and service to keep you and your car happy and safe on the road for years to come.

Happy Motoring

Colin Charles
Previous:  Why is My Engine Backfiring?